OES Globally
The Order was introduced into Scotland in 1868 by Brother Robert Morris when he visited Edinburgh. The first recorded Chapter in Scotland was Victoria Chapter No 1, and the date of their Charter was 30th September, 1874.  With the growth of Chapters over the following years, the Supreme Grand Chapter of Scotland was eventually instituted as the authority for the Order in the United Kingdom. Today, their jurisdiction spans not only Scotland, but to England, Northern Ireland, New Zealand and South Africa.
The first Chapter in the United States, Queen Esther Chapter No 1, was instituted on the 1st of December, 1874 in Washington D.C.  In 1876, the General Grand Chapter was established in the United States as the authority for the Order in that country.  Today, their jurisdiction spans to include Canada, Germany, Peru, Aruba, Guam, Philippines, Brazil, Romania, Columbia, Mexico, Taiwan and the non-continental states of Alaska and Hawaii.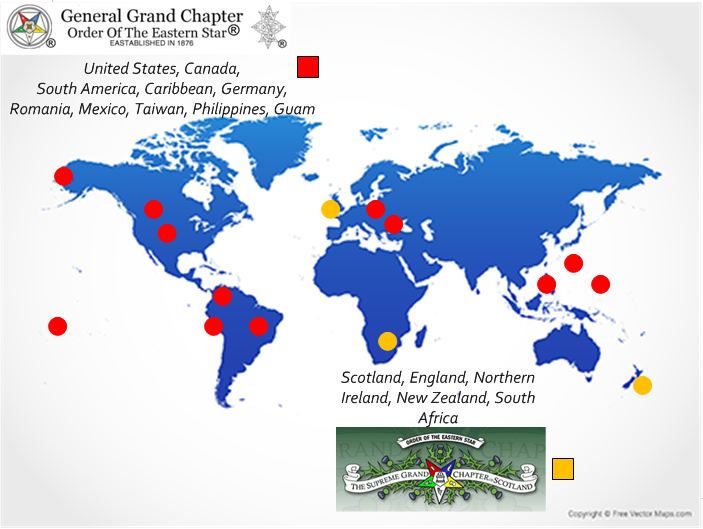 For more details about our Order, please read THIS.