Our Principles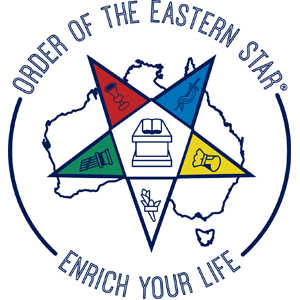 Our core values include trust, respect, commitment, kindness, charity and support. We live and breathe these values in all of our activities and encourage all members to do the same.
Members share the same beliefs, principles and moral values and this encourages them to support each other and those less fortunate. All members share a common belief in the existence of a 'supreme being'. The Order is non-denominational and non-sectarian but the principles and values shared by members, are based on stories from the Old and New Testament, and are designed to make a profound and lasting impression upon all to whom they are addressed.
An open bible rests on the altar in each Chapter room and the 'Eastern Star' represents the Star in the East as it was in the sky over Bethlehem that first Christmas. Each point of the star reflects a particular colour representing 1 of 5 virtues that each member can aspire to. Each of these points are often referred to as a 'degree' and when you join the order, the stories and lessons of each of the 5 degrees are demonstrated to you as a new member.
1. Adah 
Adah represents the proper respect you should have to any obligation and its binding force.  The story that reminds members of this virtue is the story of Jephthah, a judge of Israel, who vowed to sacrifice to God the first thing to come out of his house to greet him upon his return in exchange for victory over the Ammonites. He was victorious and upon returning home, was met by his only child Adah. He carried out his promise to God although distraught and with good reason not to.
2. Ruth 
Ruth illustrates devotion and loyalty to loved ones.  Ruth believed it to be her duty to remain with her Mother in Law Naomi and take care of her for however long it was needed. Ruth gave up her life, belongings and her faith to follow and support Naomi including working in the fields of Boaz where she gleaned and collected what little grain she could to support them both.
3. Esther
Esther represents the nobility of fidelity to loved ones and illustrates the value of undeviating faith in the hour of trial and sorrow. The story of Esther is one of royalty and power. Esther became the Queen of Persia but kept secret the fact that she was of Jewish descent until the King issued an edict to destroy the Hebrew race. Esther risked her own life and approached the King with a plea for him to renounce his edict. Esther's mission was successful.
4. Martha
Martha reminds members to have a trustful faith and a hope of immortal life. Martha's brother Lazarus had died and Martha went to Jesus and pleaded for her brother to be brought back to life. On witnessing Martha's faith in Him, Jesus stated "I am the Resurrection and the Life" and Lazarus was brought back to life.
5. Electa
Electa illustrates the principles of patience and submission under persecution, ill-treatment and even death, for a noble cause. There is not one heroine alone in biblical history that represents Electa but rather many around the day of St John the Evangelist. The majority of women at this time were raised pagans and converted to Christianity later in life. An edict was issued by a Roman Emperor that all followers of Christ should renounce their faith under penalty of death. Many held onto their principles regardless of their persecution, bearing it with heroic endurance and their loyalty to truth.