Welcome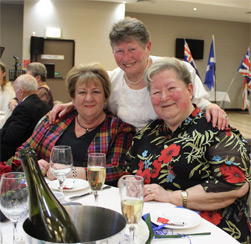 Be inspired, belong to a group of like minded friends. Give back to the community and enrich the lives of others.
The Order of the Eastern Star Australia is one of the largest worldwide organisations of people with shared beliefs and moral values. We are committed to sharing, learning and community service. We enrich our lives by helping the community and each other. We believe there is a higher purpose for all of us, for all of humanity.
We are a friendly, welcoming and positive organisation. We believe in helping others, being passionate about what we do and most importantly, having fun.
18th Biennial Session of the United Grand Chapter of Australia
The 18th Biennial Session is scheduled for 15 to 19 June 2022 and registrations are now OPEN!
Any queries regarding any Sessions can be directed to the WG Sessions Coordinator – Mrs Evelyn Hood.
News
Did you miss a News Item?