Welcome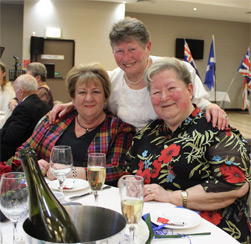 Be inspired, belong to a group of like minded friends. Give back to the community and enrich the lives of others.
The Order of the Eastern Star Australia is one of the largest worldwide organisations of people with shared beliefs and moral values. We are committed to sharing, learning and community service. We enrich our lives by helping the community and each other. We believe there is a higher purpose for all of us, for all of humanity.
We are a friendly, welcoming and positive organisation. We believe in helping others, being passionate about what we do and most importantly, having fun.
**************************
Arrangements are being made for The United Grand Chapter of Australia to make a substantial donation for the Bushfire Relief from the National Disaster Fund to benefit all States.   If any Members wish to make a personal donation to the National Disaster Fund, please contact your Chapter Secretary for details.  
Our thoughts and prayers go out to all who have been affected by these terrible Bushfires, and our sincere thanks to all the Fire Services and other emergency workers for their unending care and attention to save so many communities.
Many thanks indeed for all your concerns.
News
Did you miss a News Item?